Knowing what to expect when preparing to visit our clinic either for a consultation or for an upcoming surgery, is important. For peace of mind, ensure you are informed and all your questions have been comprehensively answered.
Please review the patient information and contact us if you require any more information or clarification.
10 Muscle-Strengthening Exercises to Perform Before a Total Knee Replacement
Preparing for Hip Replacement Surgery: Your Comprehensive Guide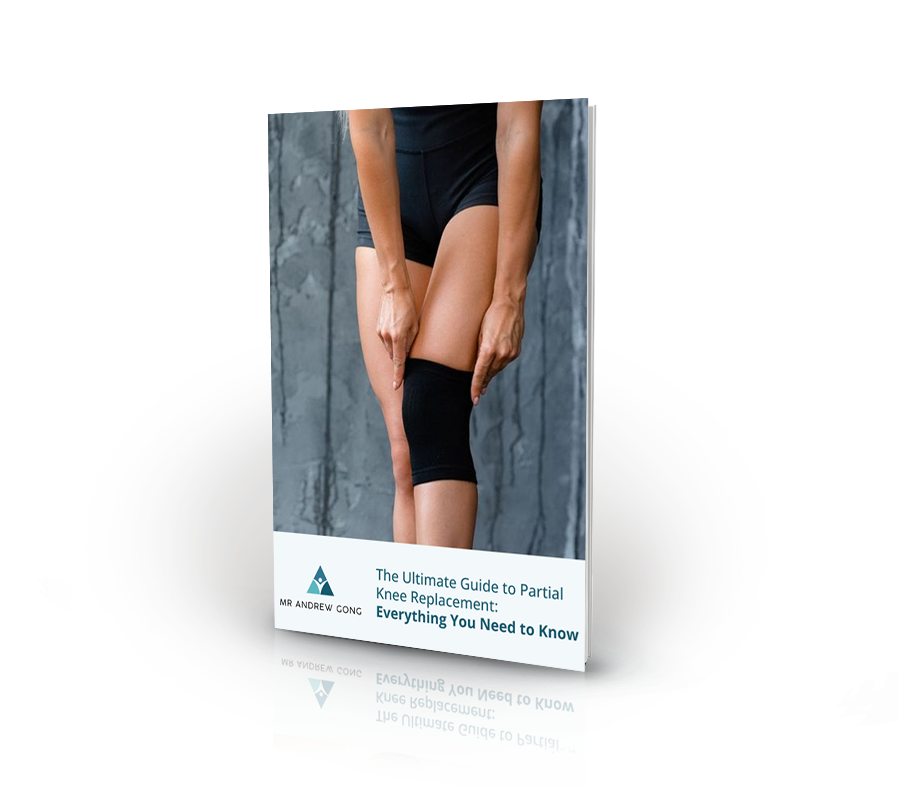 The Ultimate
Guide to
Partial Knee
Replacement
It is important to note that we only accept General Practitioner referrals. Please ensure you visit your family GP for a consultation to establish if an orthopaedic surgeon is the best course of action for your conditions.
If you do not have a GP, kindly contact us and we can assist with sending you one of our referring GPs contact information. Once you have obtained your GP referral letter and have a consultation booked with us, please ensure to take note of the following steps:
Patient registration form can be filled in online or printed out to save time on the day.​
Please bring a current referral from a General Practitioner or Specialist.​
A current medication list should be brought in for the consultation. ​
Please ensure all of your investigations are brought along with you to the appointment with Mr. Gong. Especially any radiology reports and all relevant and recent x-rays themselves.​
Please find our patient forms below, these include a patient registration form, medical history form and consent to the collection of personal information form.
Kindly complete all of these forms and return them to us prior to your consultation.
The consultation fee will be confirmed when the appointment is made. Payment in full is expected on the day of the consultation. We accept cash, credit (VISA and Mastercard) and debit cards. You can claim a portion of the consultation fee back from Medicare.
A detailed quotation for surgical procedures will be provided prior to the surgery. This will include the surgical, hospital and anaesthetist costs. We also advise on any Medicare or private health insurance rebates that may apply.
Frequently Asked Questions​
If you would like to schedule a consultation with Dr Andrew Gong, kindly contact us telephonically at (03) 94264333 or book online.
We look forward to welcoming you into our practice